With the announcement of 'lockdown 3.0' please be assured that we are fully and safely open and here to meet your every needs in books and gift stationery. Please call us on 01869 363 500 or email customer.services@btol-uk.com with any questions. Stay safe, hands, face, space.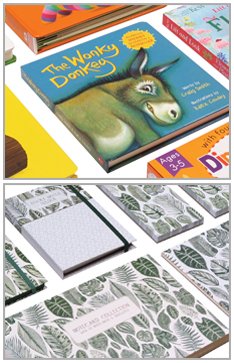 For All Your Books & Gift Stationery Requirements
Why not let Baker & Taylor help you select your Spring Books and Gift Stationery. For new customers, please click here to register and then find out more about the other delights we have to offer including next day delivery and free carriage on orders over £75.
Baker & Taylor UK is the leading UK wholesaler of unique and innovative book and gift stationery ranges. Our aim is to ensure that our retail partners have the optimal ranges in store. This means quality ranges that inspire the consumer and maximise retail sales. We make it easier for retailers to sell books and we support this with our expert market knowledge and full service package. Buying books online has never been easier.
Find Out More >